Rainbow Billy: The Curse of the Leviathan's
Check Out Rainbow Billy: The Curse of the Leviathan's New Accolades Trailer Grab the celebrated creature-collecting RPG adventure from ManaVoid Entertainment and Skybound Games today for 30% off for a limited time!
ManaVoid Entertainment and Skybound Games have released a new accolades trailer showcasing all the love for Rainbow Billy: The Curse of the Leviathan. This accessible new 2.5D adventure platformer, featuring RPG, creature-collecting and puzzle elements with over 30 hours of wholesome gameplay, released last month on Steam, PlayStation®4, Xbox One and Nintendo Switch.
And it's the perfect time to see what all the excitement is about: Rainbow Billy: The Curse of the Leviathan is available for 30% off on Steam, Xbox One and Nintendo Switch today through to November 12!
Rainbow Billy is a relatable coming-of-age story that explores universal themes like empathy, compassion, inclusion, and self-identity. When the evil Leviathan drains the World of Imagination of its colors, it's up to Billy and their crew to use the power of empathy and acceptance to make friends, discover new experiences, and help bring color back to the once-bright land!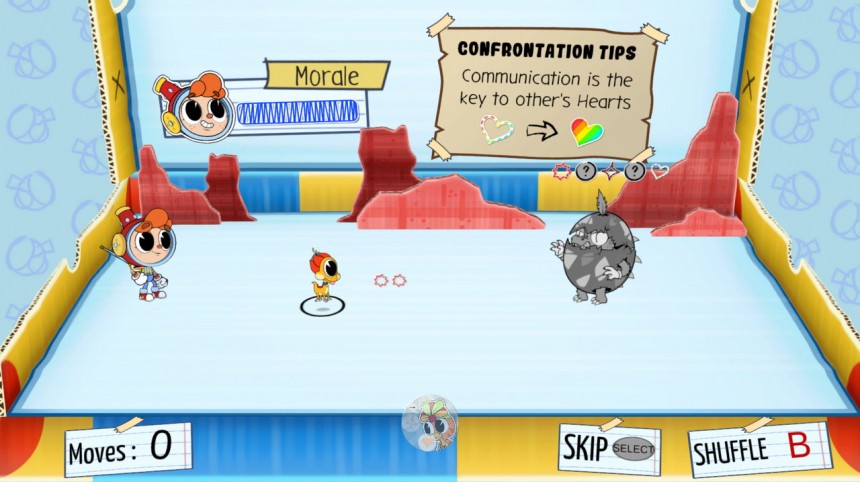 Key Features:
Explore a World of Imagination: Experience over 30 hours of gameplay, traversing dark caverns on secret islands to hidden coves off the stormy seas. Explore a rich world filled with treasure, fish (because every game needs a fishing minigame!), friendship and... danger!
Befriend & Collect Cute Creatures: Collect over 60 strange, lovable creatures and help them with their problems in non-violent encounters. Create your own unique team to save the day!
Fantastic Adventure with Relatable Themes: Restore color to a monochrome world and help your friends be their true selves in a story about empathy, courage and friendship.
Solve Intricate Color Puzzles: Each world is filled with clever challenges and secrets that unlock new areas to explore!
Vibrant 2.5D Visual Style: Rainbow Billy's art style blends the personality of modern 2D cartoon characters in an imaginative 3D world with an energetic soundtrack to match!
Open Accessibility: Adjust your experience with a range of accessibility features like color blindness support, a dyslexia-friendly font, single joystick controls and more!