Victory Heat Rally
Victory Heat Rally Hangs On to Classic Arcade Aesthetics with a Modern Gaming Twist
Derby, 30th September 2021: It's 1985 and Hang On is drawing crowds in arcades all over the world as players line up to put down their loose change & experience the wonders of Superscaler technology. Fast forward to today and the world is a very different place but the thrill of classic games like Outrun, After Burner and Rad Mobile has stuck with the team at SkyDevilPalm so what better way to bring those childhood memories flooding back than to create their own racing game in homage to some of the greats?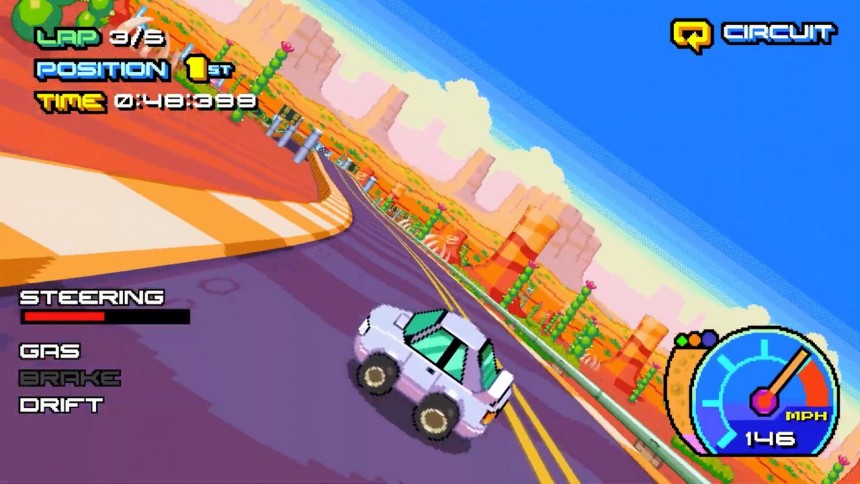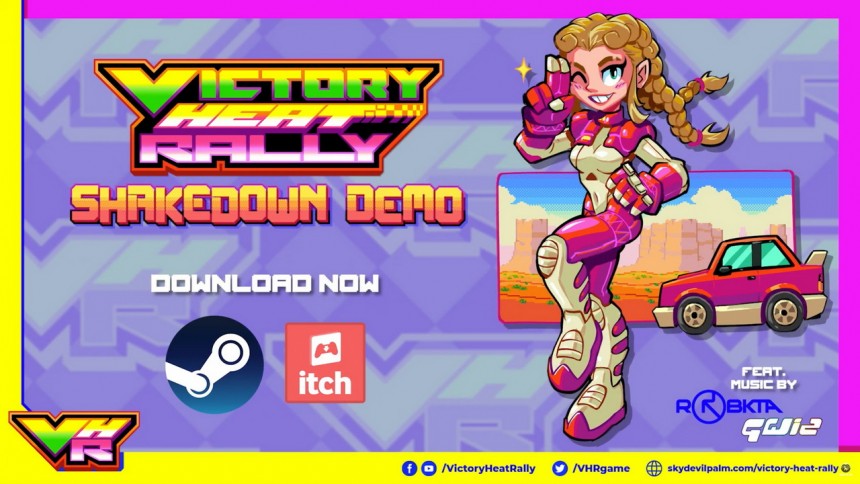 Victory Heat Rally is a turbocharged, high energy racing game with Neo-Superscalar aesthetics that combines the arcade thrills of Out Run with the memorable, distinct characters of Golden Axe or the Sonic series.
"As the saying goes 'They don't make 'em like they used to' and that's what really drew us to create Victory Heat Rally" shares Ian Cid, Co-Game Designer at SkyDevilPalm "Arcade racers have fallen out of fashion over the last few years and we wanted to bring back the joy, the visual appeal and over all the satisfaction we used to feel playing titles like Sega Rally, Ridge Racer and Jet Moto 2"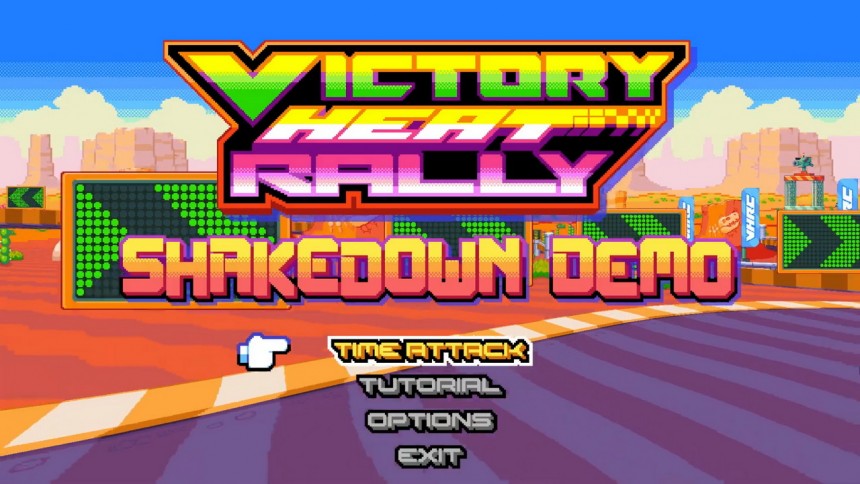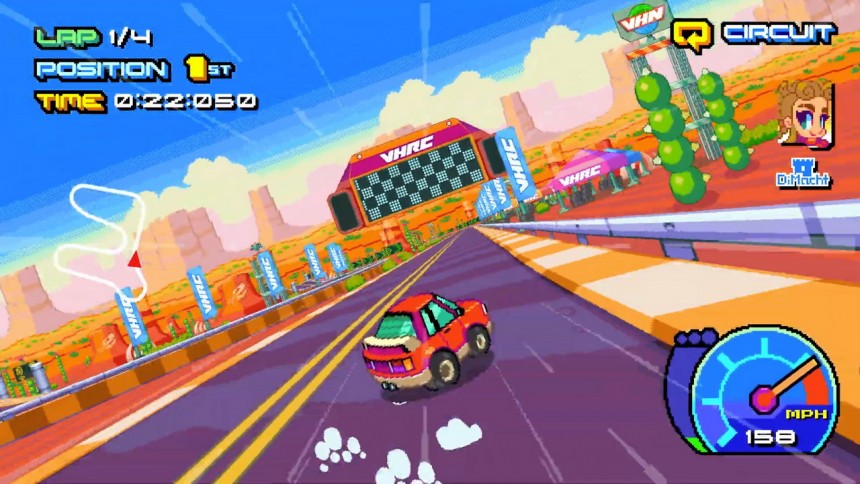 Gavin Price, CEO of Playtonic Friends, added "We all remember that thrill of piecing together a perfect race in Out Run or After Burner, how you'd drop one more coin in the slot to reach the top of that leaderboard and Victory Heat Rally really captures that 'just one more go, I can go faster' desire from the arcades, that desire to want to beat your friend's lap times".
Having successfully secured their target of just $25,000 through KickStarter, the team at SkyDevilPalm set out with the aim of creating VHR for PC but quickly passed their initial target and set out for their next stretch goal - bringing that arcade excitement to Nintendo Switch.
Originally unveiled as part of the Nintendo Life Indie Spotlight a little over one year ago, Victory Heat Rally most recently featured during the IndieLand charity event and will now be heading for full launch on Steam for Windows PC and Nintendo Switch in 2022.