Endzone - A World Apart: Distant Places
Mysterious Lands Unveiled in New Endzone - A World Apart DLC "Distant Places" — Coming Next Month See for yourself what Endzone's "Distant Places" actually looks like ahead of the DLC's May launch
The time is now, and a new horizon awaits! Publisher Assemble Entertainment and developer Gentlymad Studios confirmed to fans today a May 17, 2022, Steam and GOG launch date for "Distant Places" — the all-new DLC coming to the critically acclaimed survival city-builder Endzone - A World Apart. The Distant Places DLC brings new story missions, new buildings for settlement expansion, exotic new food items, and most importantly, a means for aerial travel.
Along with the release date announcement, the developers have revealed a batch of never-before-seen screenshots showcasing new environments awaiting players. In Distant Places, exotic, bountiful lands beyond the safety of the settlement's borders are waiting to be explored. Life in the settlement finally began to flourish in the preceding DLC, Prosperity, and now survivors are ready to set off on an air-balloon journey to discover the"distant places" their legends speak of.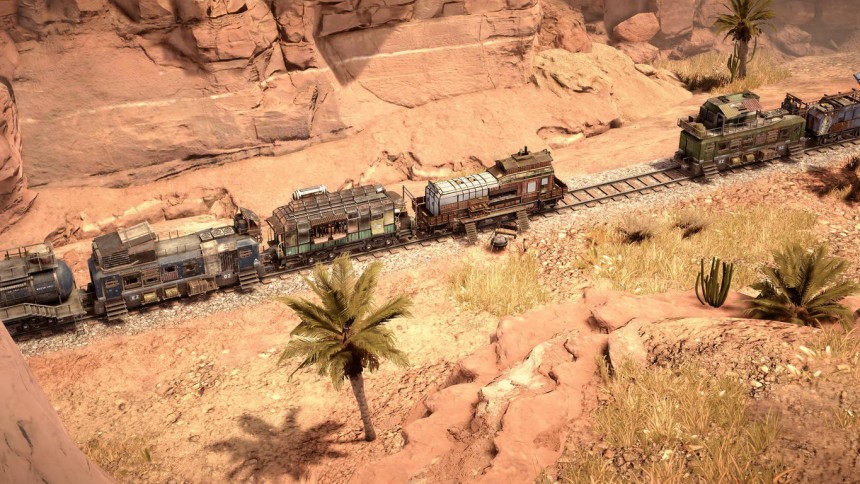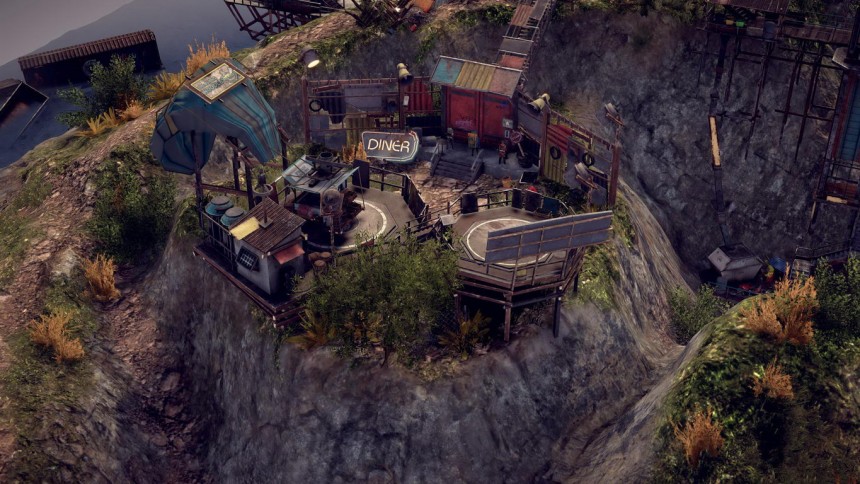 Distant Places takes place centuries after settlers managed to regain a foothold on the surface of Earth after having been in subterranean bunkers for over 150 years to escape a radioactive hellscape on the ground above. Featuring 12 narrative-driven expeditions, settlers of the "endzone" will fly to four unknown destinations far beyond their usual borders in search of other displaced survivors, new food items, and brand new building blueprints, perfect for expanding settlements into (primitive) metropolises.
Key Features of Endzone's "Distant Places" DLC Include: 
A Story Untold: Experience 12 story-driven, large-scaled global expeditions that take you to four varied, yet unseen places of the world. Suited for only the most well-equipped adventurers, they offer uncertain but very rewarding outcomes.
Brick by Brick: Support and expand the settlement with new buildings by discovering blueprints during treacherous new expeditions
Beyond the Mysterious Beyond: Driven by an insatiable quest for knowledge and resources, settlers can take to the skies aboard their purpose-built hot air balloon in search of new opportunities
Exotic Treats: Give the gift of scurvy prevention, by letting settlers experience the unique tastes and merits of six all-new exotic seeds like coconuts and bananas
Endzone - A World Apart: Distant Places will be available via Steam and GOG.com for Windows PC on 17th May 2022 for £6.49 / €7.99. With over 5,200 positive reviews on Steam, Endzone - A World Apart is Assemble Entertainment's most successful published game. Learn more and explore the world of Endzone at the official site.